Step 1: Browse for Courses that you may be interested to Learn
Then Click on course Title for more Details about the course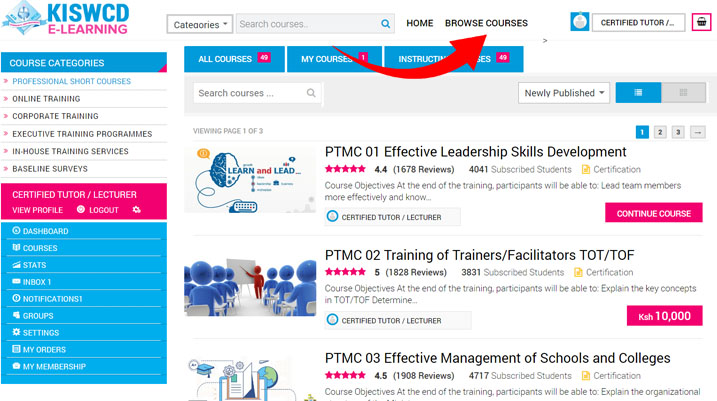 Step 2: Click on "TAKE THIS COURSE" Button 
This will take you to the Shopping Cart Page to subscribe to the course via MPESA, Airtel Money or Credit Card.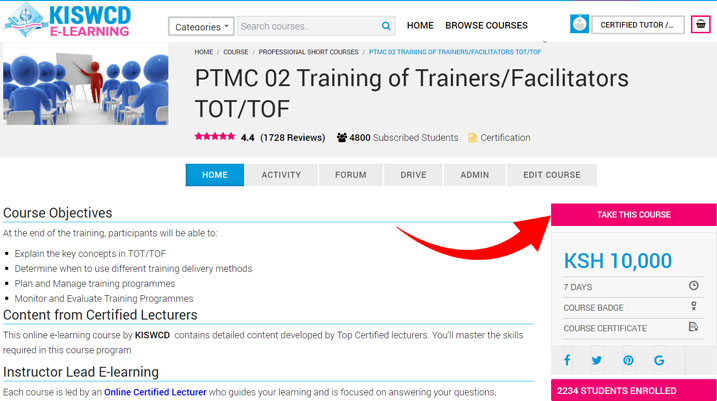 Step 3: Click on the "PROCEED TO CHECKOUT" Button.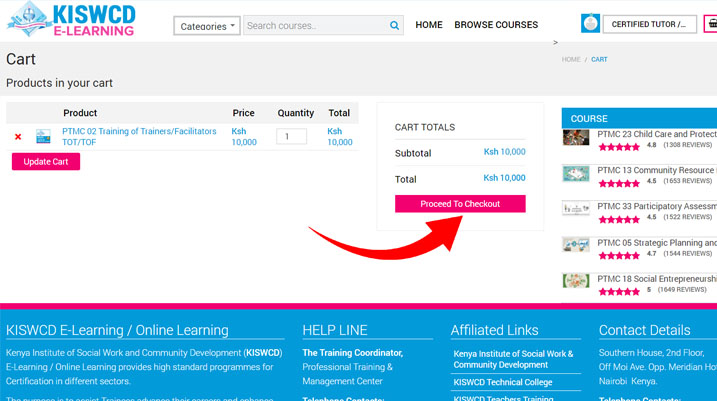 Step 4: Fill in You Details & Click "PLACE ORDER" Button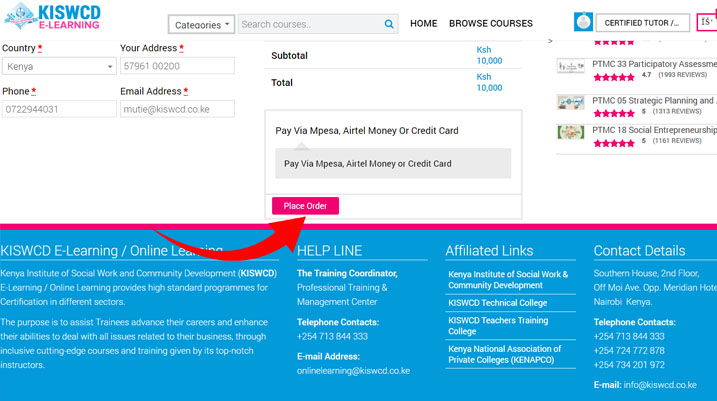 Step 5: Make Payment
Make Payment with your preferred method of Payment .i.e Mpesa or Credit Card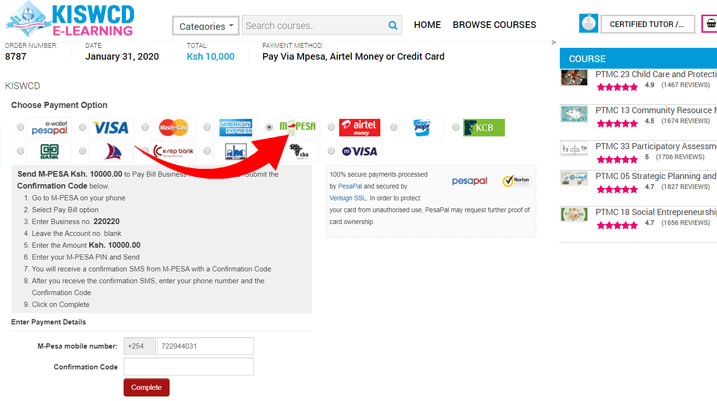 Step 6: After Payment, Click on "STUDY ONLINE OR DOWNLOAD COURSE CONTENT"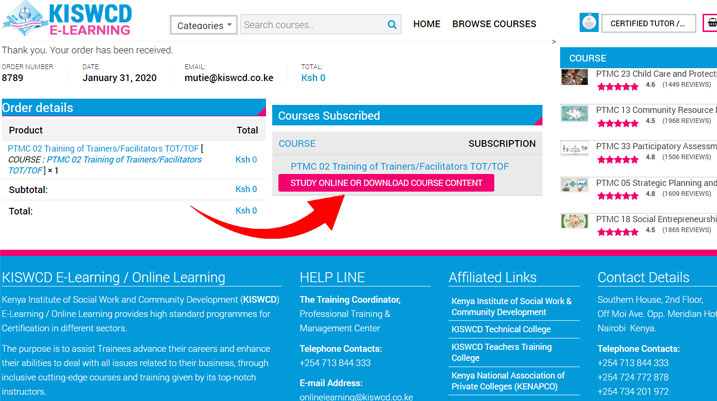 Step 7: Click on "STUDY / START COURSE".
This will enable you to start Studying online or Download Course Content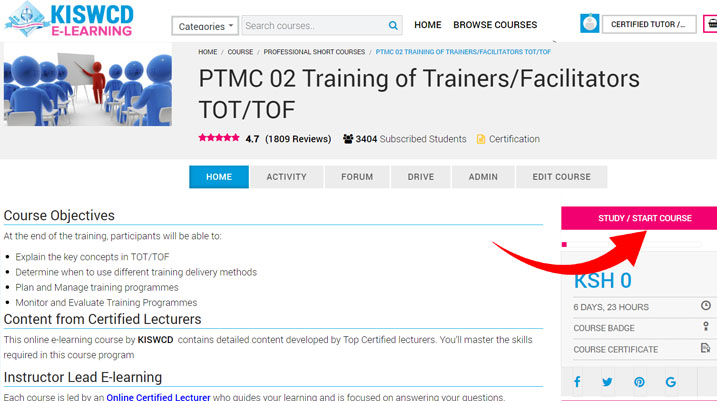 Step 8: Proceed to Learn at your own pace
You may Learn Online or Download course material to Study Offline.
After Studying, Be sure to Submit your Assignment for Marking and Evaluation by our Instructors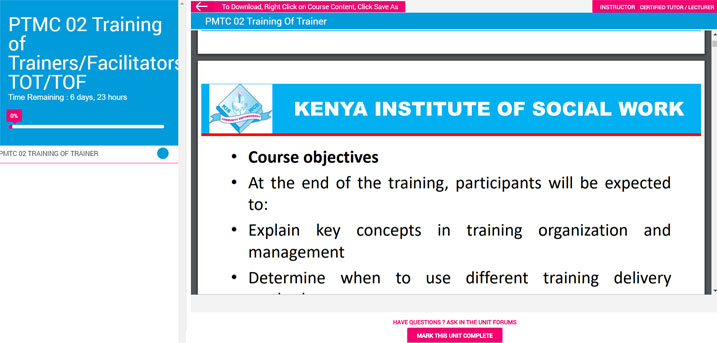 If You Have Any Questions You Can Call us on